Adinergy is specialized in Supply Chain Management

Adinergy training courses cover all the steps of a complex Supply Chain: The sourcing and Procurement, International Transportation, Storage and Shipping to a remote site of very technical and voluminous equipment.

Adinergy's Key Performance Indicators

We are happy to introduce our main KPI for the year 2021

Adinergy's ID Card

Adinergy is a yound company, created in 2019 by a group of experienced actors of the Oil and Gas Industry.

Adinergy is dedicated to the transmission of Experience and Knowledge through Training, Coaching and Consulting.

Our core disciplines are the Supply Chain, H2SE and Project Management.

We strongly believe our full commitment to our mission allows us to deliver excellence at a competitive price.

Contact us

New Course release: Supply Chain & Logistics in Offshore Wind Industry

Need to understand the Offshore Wind Industry and how Supply Chain and Logistics are the key organizations and tools to develop a sustainable clean industry ? This course is for you ! It provides a deep analysis of the challenges which pave the way of this industry under development.
The Offshore Wind Industry is in constant evolution and is a major source of decarbonized energy able to replace the fossil energies.

Discover this course

New course release: Advanced Warehouse Management

With the growth of the global Supply Chain, warehouses are constantly under pressure for better, faster, more efficient performance. As this pressure grows, the role of an efficient warehouse management becomes increasingly relevant.

By focusing on Risk Management, Lean Management and Green Approach this course intends to give Warehouse teams a better control of their operations: Securisations of their Personnels and Assets, elimination of unproductive tasks in their Processes and reduction of the environmental footprint of Logistics.


See the course description

How to reduce Logistics environmental footprint ?

• Concerns for environmental protection and climate change focus the attention on how the Oil & Gas Companies can reduce the impact of their operations on the Environment. This has become an essential requirement of Operator's efficiency.

• Logistics and Supply Chain, by an extensive use of all transportation means to support worldwide industry's operations have a key role to play to reduce the environmental impacts of the Exploration, Project and Production phases.

Discover this course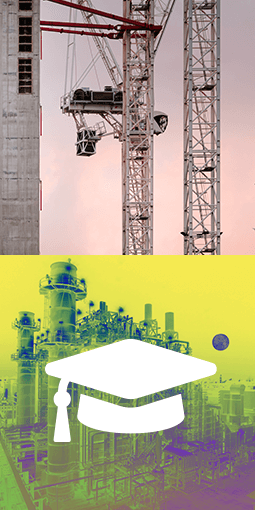 Adinergy is your support to excellence...
Our Ambition is to become your support in your operations in order to drive your personnel to excellence.
Our Duty is to produce excellence in Oil and Gas trainings at a competitive price.
Our Mission is to transmit experience acquired through years.
Our Value is to put Human in the center of our action.
Read more
Discover 78 Modules on 6 Themes
By clicking on one of the 6 themes, you will have access to the courses modules related to these topics.
You will then have the possibility to build your course by selecting the modules of your choice !
See all