Boost up your skills with a new way of learning industry !

We are a strong team of highly qualified experts dedicated to the Energy Industry. We have worked throughout the world, on every continent, and have built an expertise in HSE, Project Management, Contracting, Purchasing and Supply Chain that we believe it is time to transmit.
Our mission of transmission puts the Human in the center of our action in order to create Industry's references and recommended practices shared by all our Clients.

Start learning today

It is time to invest in training !

We, at Adinergy, are convinced the Offshore Renewable Energy sector faces close Challenges in terms of H2SE, Supply Chain Process and Project Management than the Oil and Gas Sector.

We believe that the experience gained on major projects in the Oil and Gas industry can be easily adapted and transmitted to the new Offshore Renewable Energy sector and projects.

We also believe training is a long term investment. The Energy sector is boosting with new Challenges and it is time to get your Personnel ready for the coming projects !

Discover our Trainings to bring your Personnel to the best of their potential !


Start learning today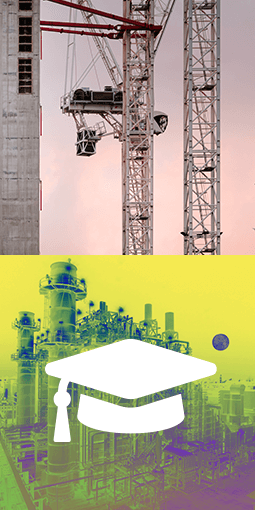 Adinergy is your support to excellence...
Our Ambition is to become your support in your operations in order to drive your personnel to excellence.
Our Duty is to produce excellence in Oil and Gas trainings at a competitive price.
Our Mission is to transmit experience acquired through years.
Our Value is to put Human in the center of our action.
Read more
Discover 65 Modules on 6 Themes
By clicking on one of the 6 themes, you will have access to the courses modules related to these topics.
You will then have the possibility to build your course by selecting the modules of your choice !
See all