Discover our new E-Learning solution !

Adinergy is happy to introduce its new e-learning platform. Whereever you are, whenever you want, an easy access to clear and neat training courses.

Discover our new e-learning platform

Adinergy's Key Performance Indicators

We are happy to introduce our main KPIs for the year 2022.

New Course Release: Risk Management in Project.

The importance of budgeting in project management, lies in the ability to prevent unforeseen costs and to deliver project on time. Reaching project objectives require a reliable Project Risk Management Plan to identify potential risks in advance and to prepare required responses to the risks.

Discover the Course !

New Course release: Supply Chain & Logistics in Offshore Wind Industry

Need to understand the Offshore Wind Industry and how Supply Chain and Logistics are the key organizations and tools to develop a sustainable clean industry ? This course is for you ! It provides a deep analysis of the challenges which pave the way of this industry under development.
The Offshore Wind Industry is in constant evolution and is a major source of decarbonized energy able to replace the fossil energies.

Discover this course

Adinergy is now Qualiopi certified

Adinergy's Quality Process is fully compliant with Certification Requirements.

Adinergy's ID Card

Adinergy is a yound company, created in 2019 by a group of experienced actors of the Oil and Gas Industry.

Adinergy is dedicated to the transmission of Experience and Knowledge through Training, Coaching and Consulting.

Our core disciplines are the Supply Chain, H2SE and Project Management.

We strongly believe our full commitment to our mission allows us to deliver excellence at a competitive price.

Contact us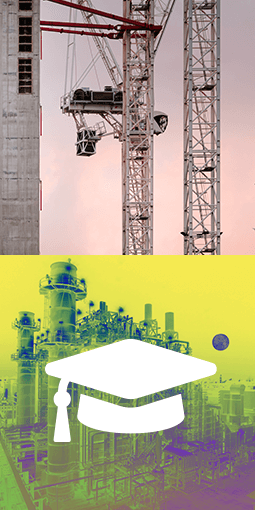 Adinergy is your support to excellence...
Our Ambition is to become your support in your operations in order to drive your personnel to excellence.
Our Duty is to produce excellence in Oil and Gas trainings at a competitive price.
Our Mission is to transmit experience acquired through years.
Our Value is to put Human in the center of our action.
Read more
Discover 82 Modules on 6 Themes
By clicking on one of the 6 themes, you will have access to the courses modules related to these topics.
You will then have the possibility to build your course by selecting the modules of your choice !
See all