New course release: Energy today

Energy sector is in deep upheaval nowadays with the absolute necessity to replace fossil energies by decarbonized energies. It seems the acceleration of climate change and its consequences do not leave humanity other options than going fast.
This course intends to give an overall view of the options present on the table today and their stage of advancement to become efficient, economical, sustainable and safe sources of energy.


for more information about the course

Welcome in France !

Adinergy will be happy and proud to receive your teams in France.

We have prepared everything to welcome your Personnel in the best conditions of stay.

They will be in an ideal environment to optimize their training time, coached and trained by Adinergy's instructors.

Contact us to discuss your training project !

Visit our Page

New course release: Road Transportation

Road Transport activity is essential to Oil and Gas Operations and Distribution. It is also a very exposed activity: Land transportation-related incidents have historically been the single largest cause of fatalities in Oil and Gas operations, accounting for 22% of all work-related fatalities reported between 2000 and 2021.
The number of land transportation related accidents has however significantly reduced over the period by the implementation of rules, guidelines, recommended practices, Land Transportation Management System and training of drivers. This effort is necessary to continue reducing accidents and fatalities and improve the safety of drivers and integrity of vehicles and cargo transported


Discover our course

Discover our new E-Learning solution !

Adinergy is happy to introduce its new e-learning platform. Whereever you are, whenever you want, an easy access to clear and neat training courses.

Discover our new e-learning platform

New Course Release: Risk Management in Project.

The importance of budgeting in project management, lies in the ability to prevent unforeseen costs and to deliver project on time. Reaching project objectives require a reliable Project Risk Management Plan to identify potential risks in advance and to prepare required responses to the risks.

Discover the Course !

Adinergy is now Qualiopi certified

Adinergy's Quality Process is fully compliant with Certification Requirements.

Adinergy's ID Card

Adinergy is a yound company, created in 2019 by a group of experienced actors of the Oil and Gas Industry.

Adinergy is dedicated to the transmission of Experience and Knowledge through Training, Coaching and Consulting.

Our core disciplines are the Supply Chain, H2SE and Project Management.

We strongly believe our full commitment to our mission allows us to deliver excellence at a competitive price.

Contact us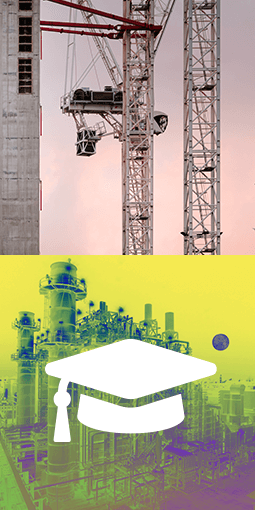 Adinergy is your support to excellence...
Our Ambition is to become your support in your operations in order to drive your personnel to excellence.
Our Duty is to produce excellence in Oil and Gas trainings at a competitive price.
Our Mission is to transmit experience acquired through years.
Our Value is to put Human in the center of our action.
Read more
Discover 83 Modules on 6 Themes
By clicking on one of the 6 themes, you will have access to the courses modules related to these topics.
You will then have the possibility to build your course by selecting the modules of your choice !
See all